GEOMETRON
G1
The forefront of geometry and kinematics.
A completely new design, the G1 frame is modular and can be mounted with  29 inch wheels or as Hybrid 29 front 27.5 rear or Full 27.5″ and be configured to multiple disciplenes. Choose your bundle and bring your dream bike together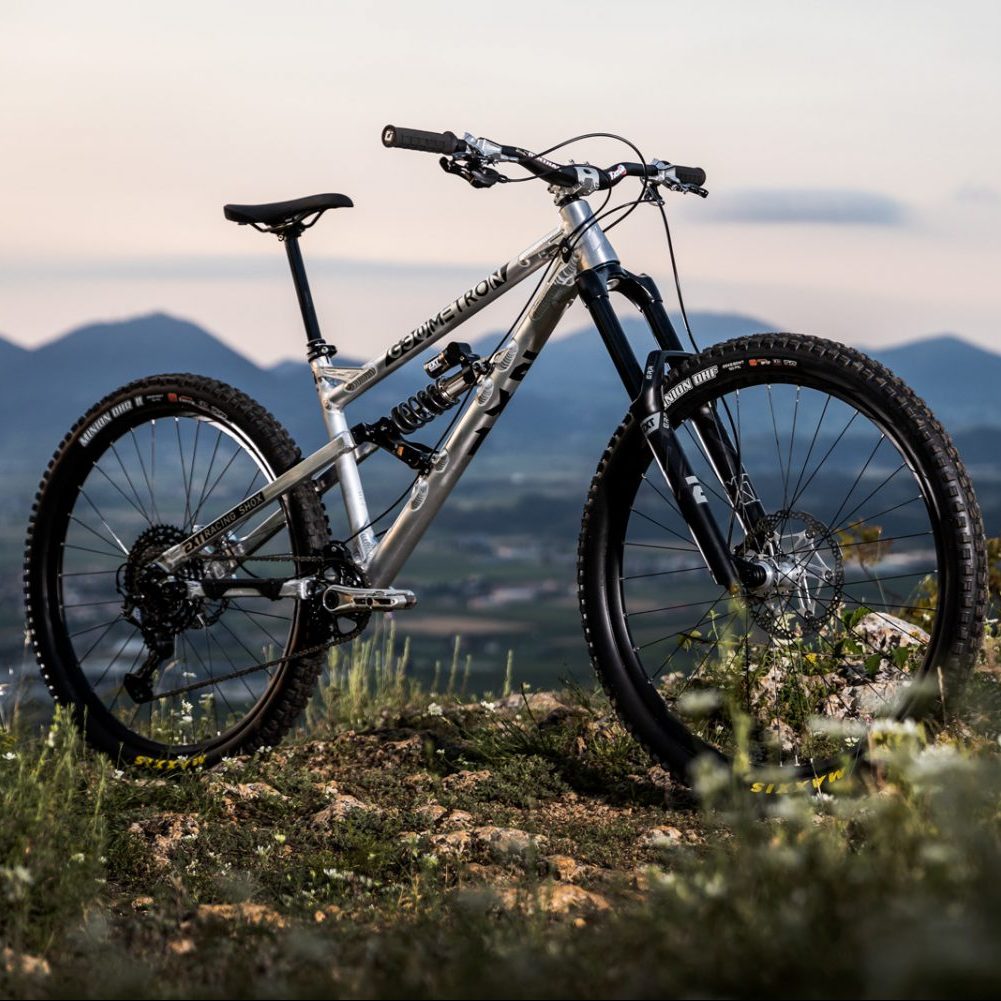 Here's how we like to do business
Artisan bike craft and set-up service
We have the freedom to design bikes and to test those theories with no boundaries
If a slack head angle, low bottom bracket and long wheelbase is better, faster and safer, then why not keep going?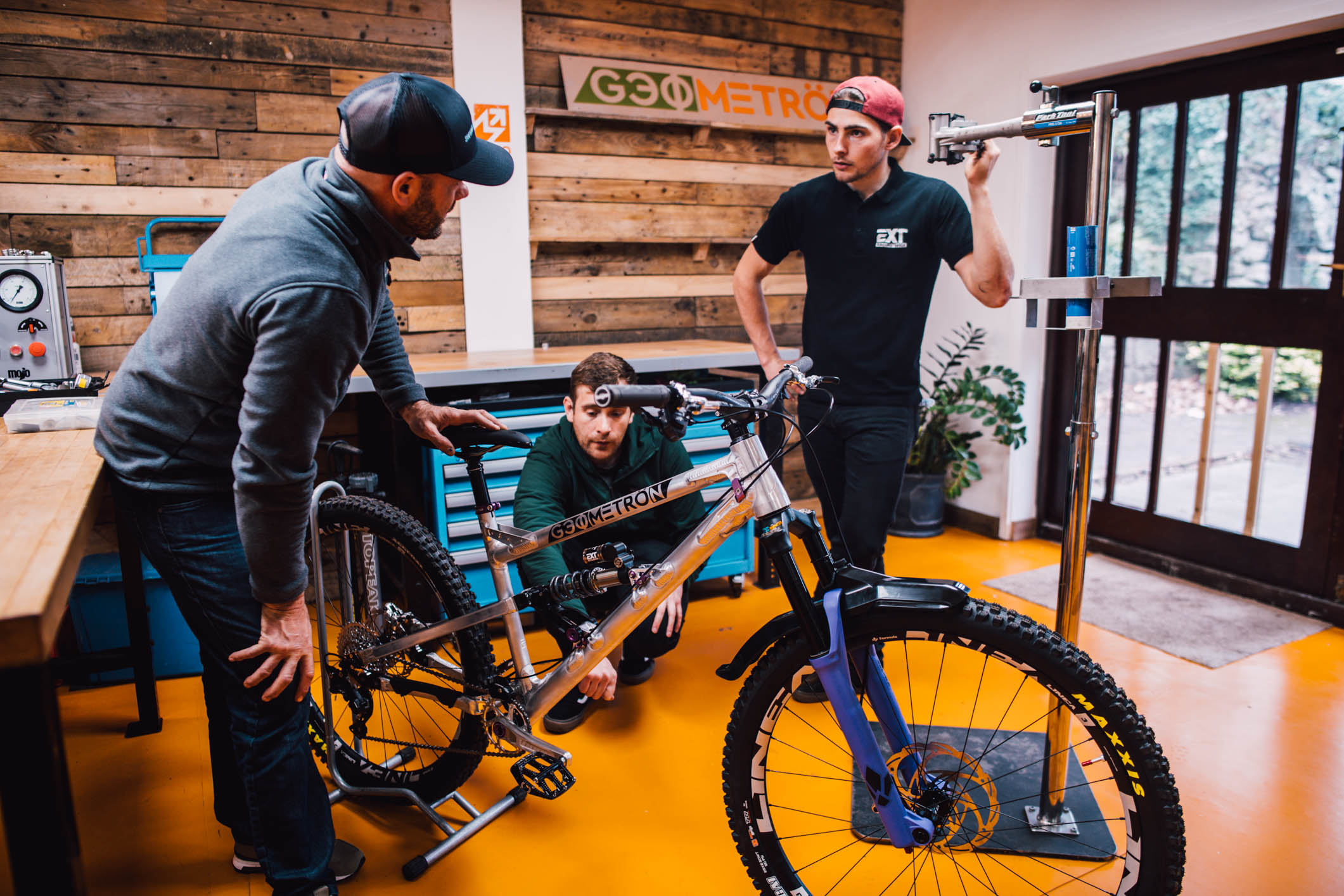 GeoMetron Garments now online
Natural, organic and well made clothing with a circular life cycle.
Use this URL to head to our online store
(geometronbikesuk. teemill.com)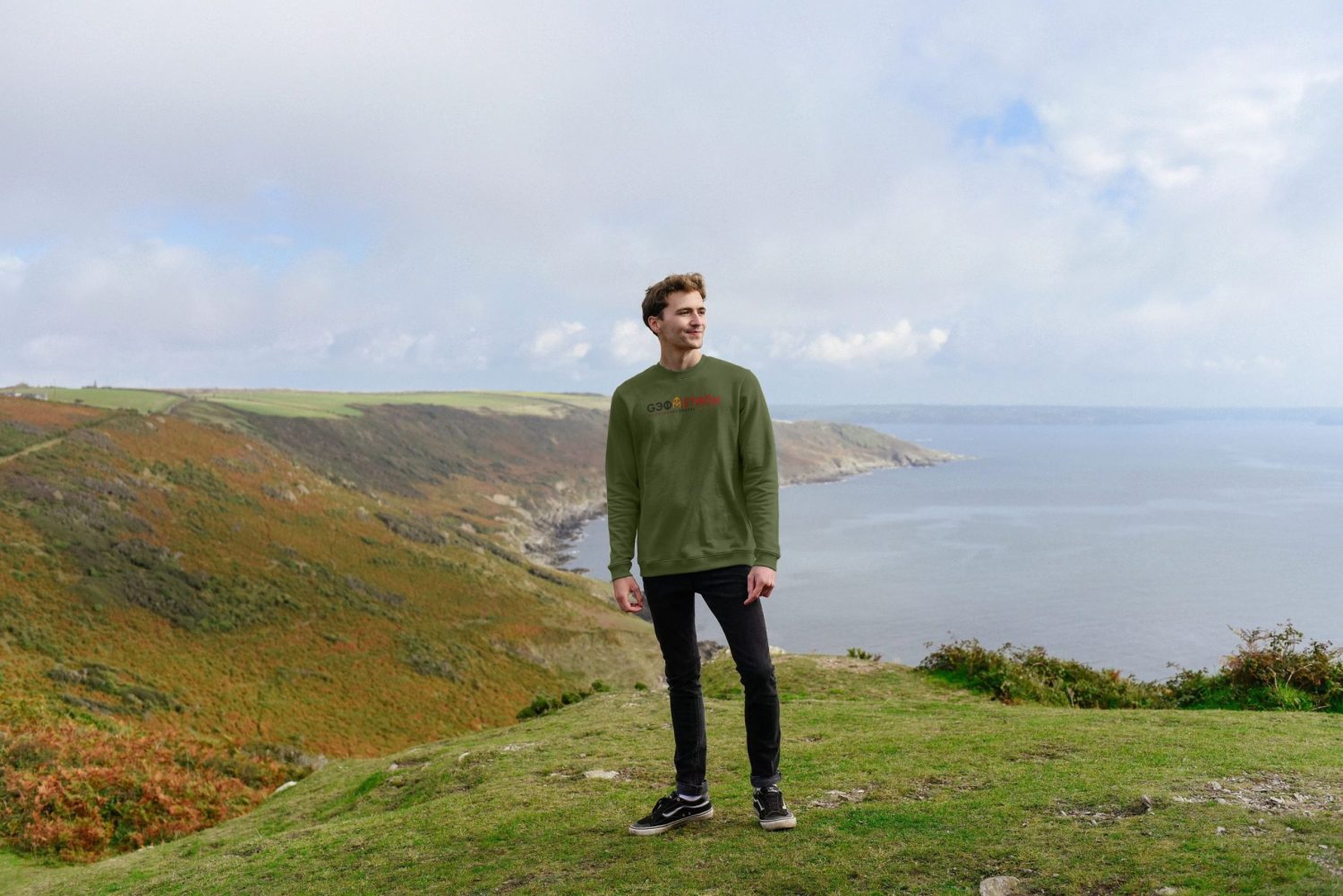 Who we build with
We only use product that we would personally use ourselves, that's why we try each item before we start using them in our bikes