PINKBIKE
Video: Mullet vs 29er With the Same Geometry - Which is Faster?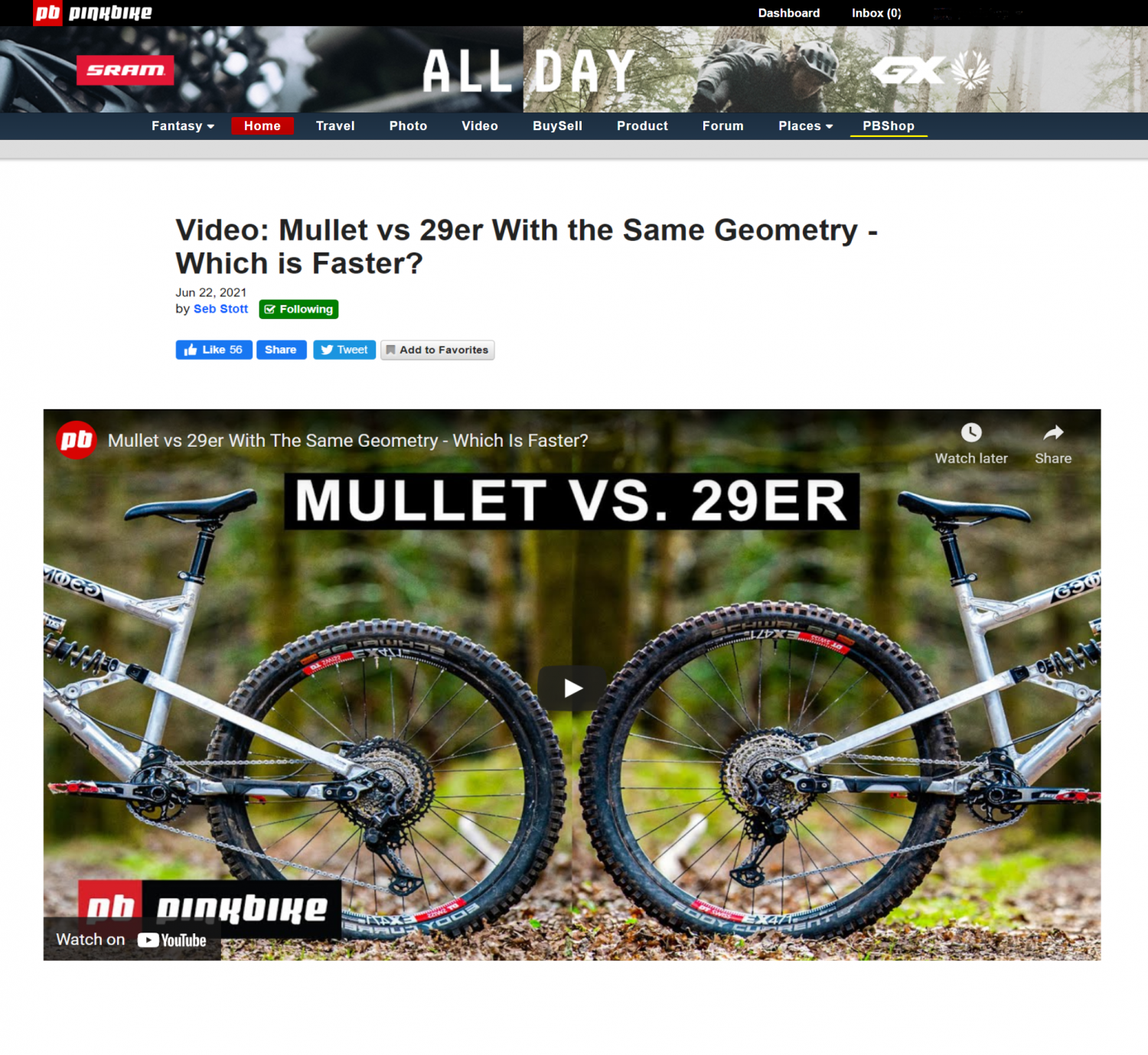 PINKBIKE
Review: The Geometron G1 is Designed to Be Future-Proof & Adaptable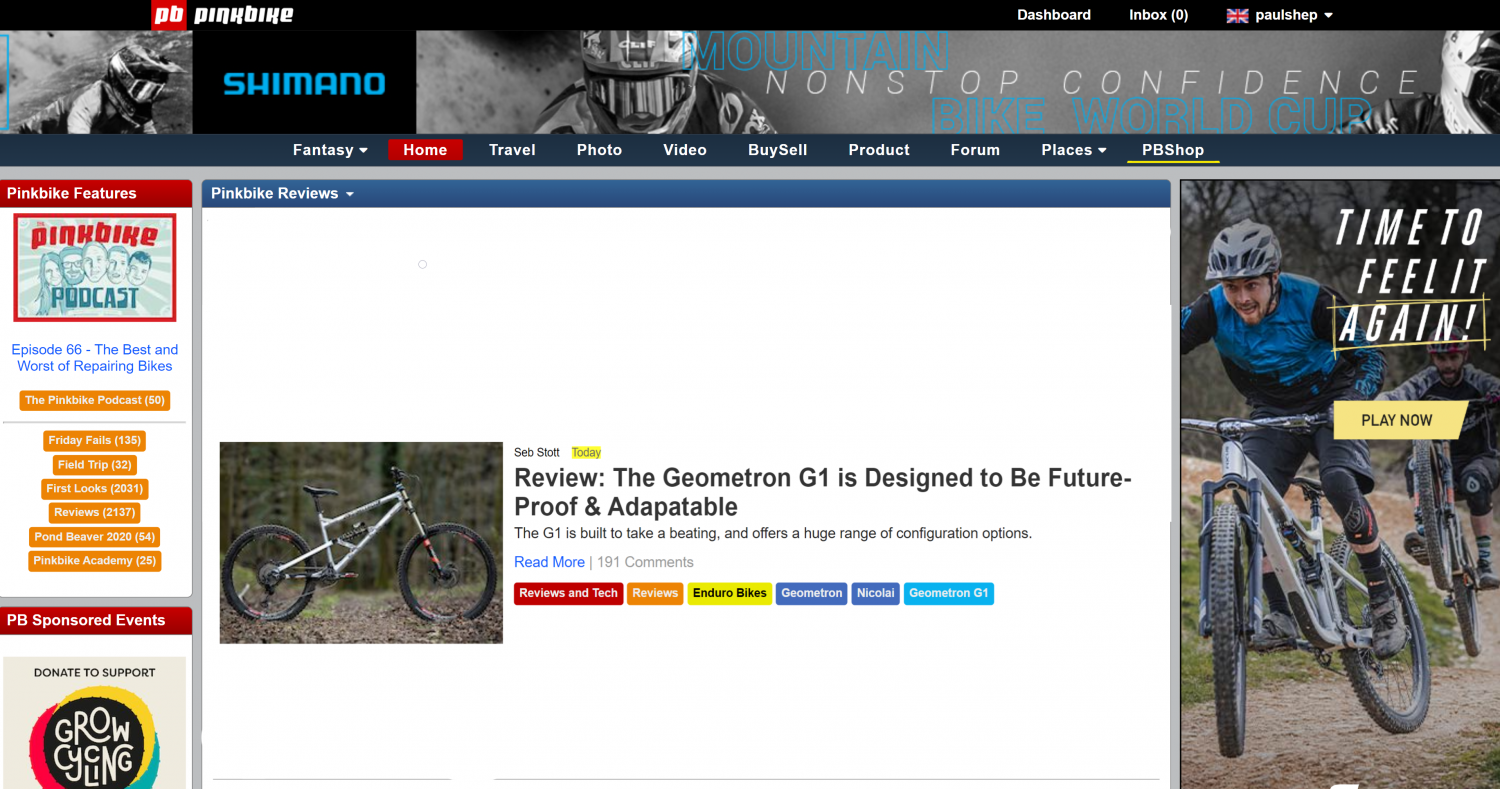 The NSMB Podcast
Chris Porter (Pt.1)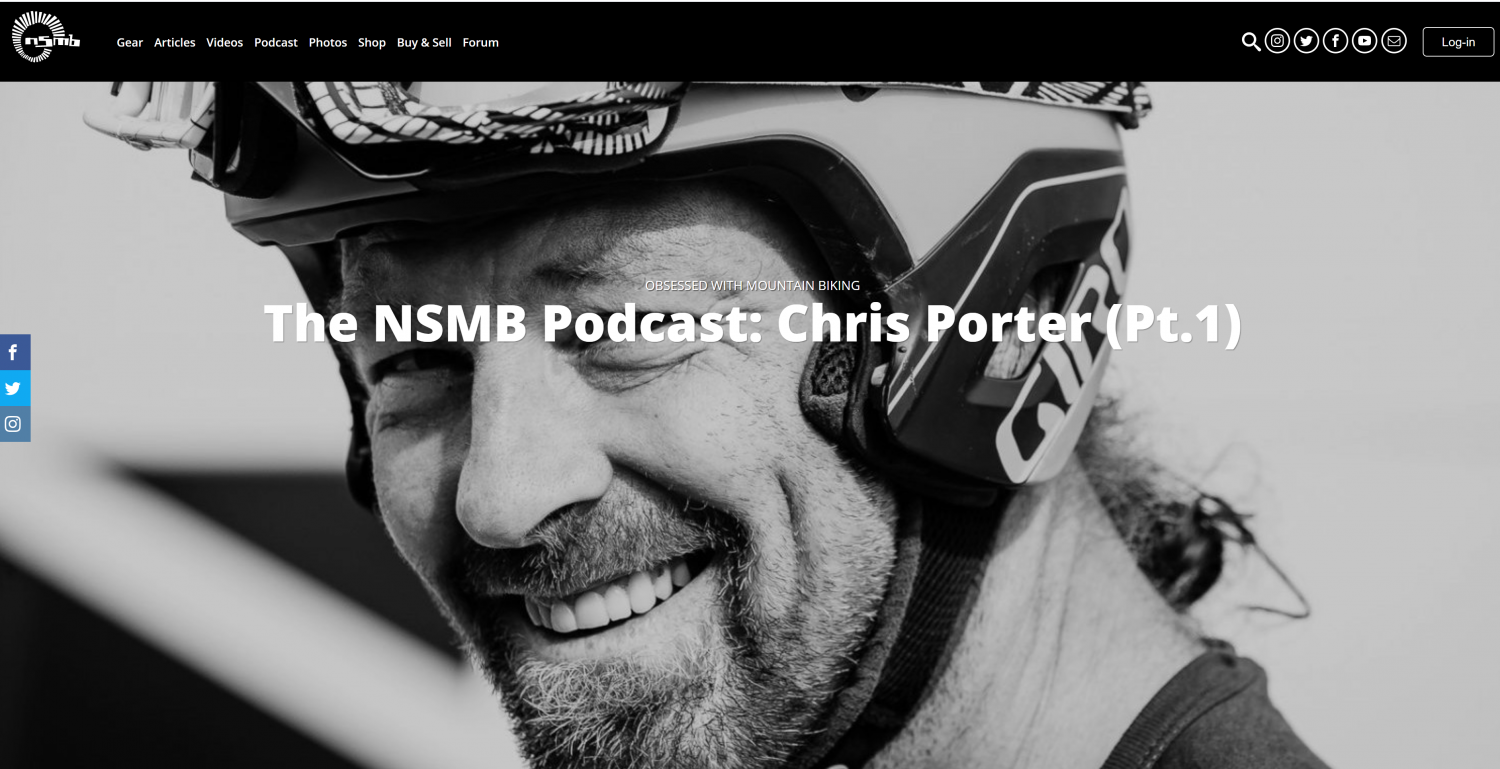 DREAM BUILD
Formula / Staff Spec Hope X01
DREAM BUILD
Mountain Bike Suspension Tuning - Extreme Shox GeoMetron G1
DREAM BUILD
AXS XX1 / EXT BUILD
Vital MTB
Ultra-Long, 210mm Travel Enduro Machine - Is This the Ultimate MTB?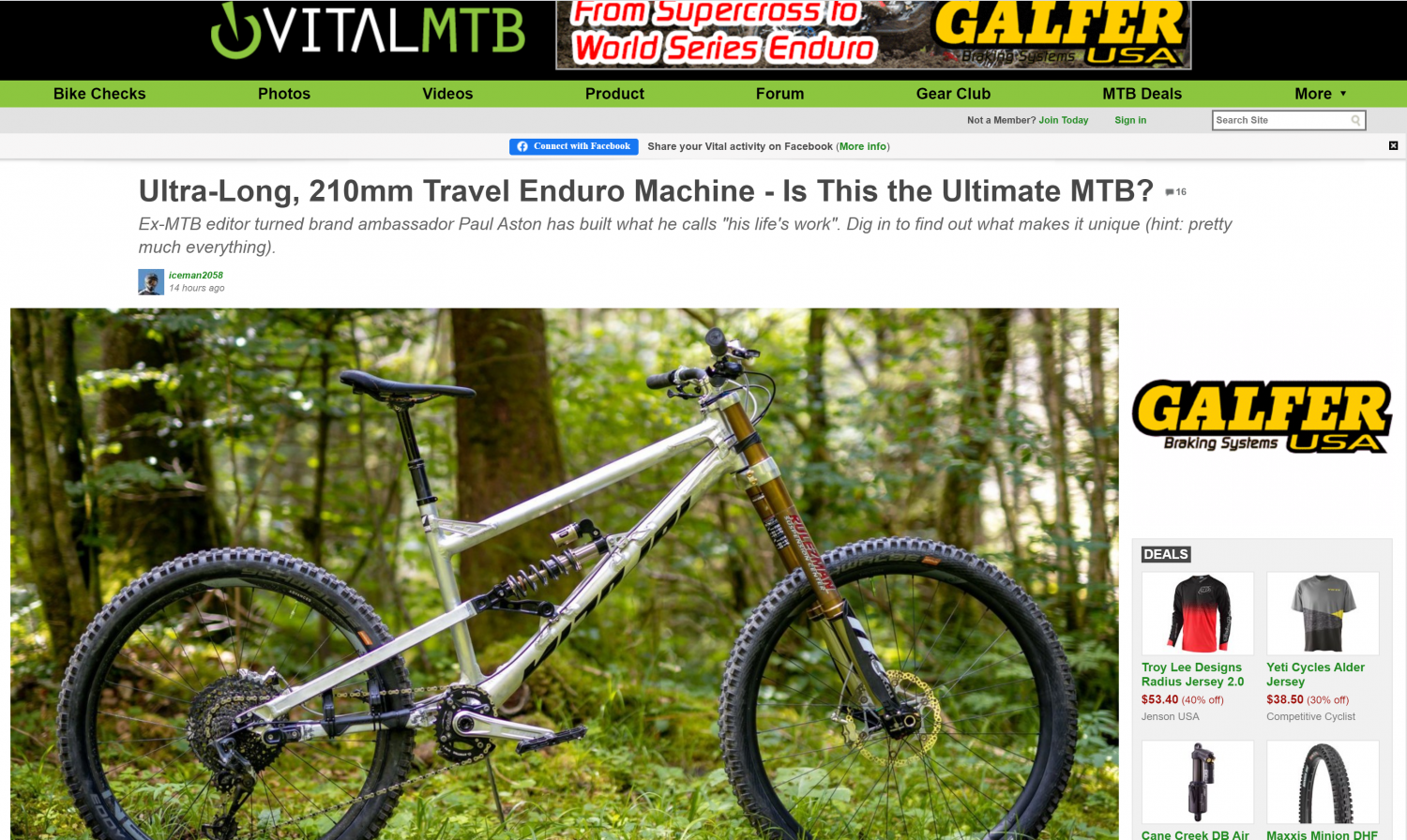 Vital MTB
Why That Bike? | Geometron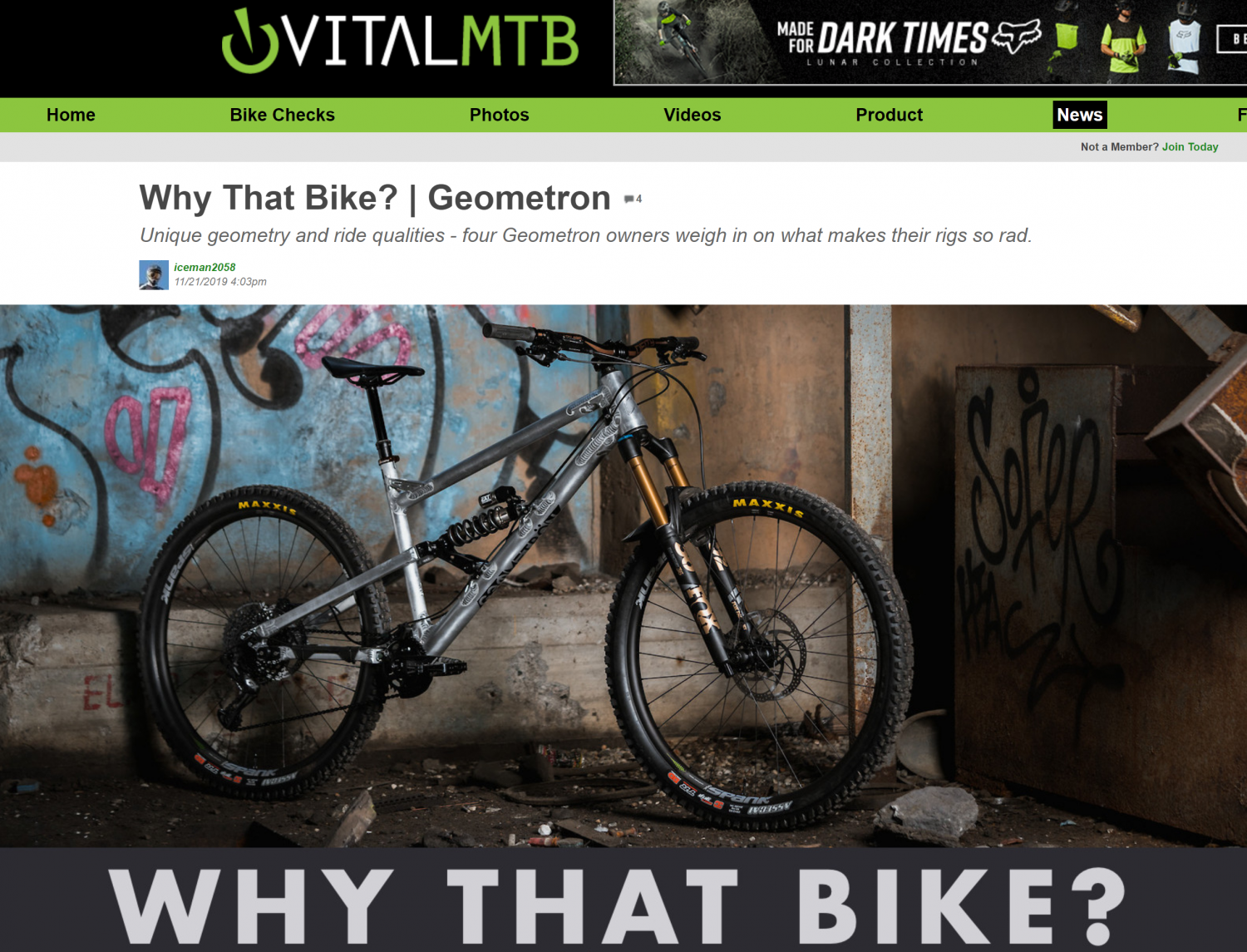 The Lost Co.
INSANE Custom Mountain Bike Dream Build // Nicolai Geometron G1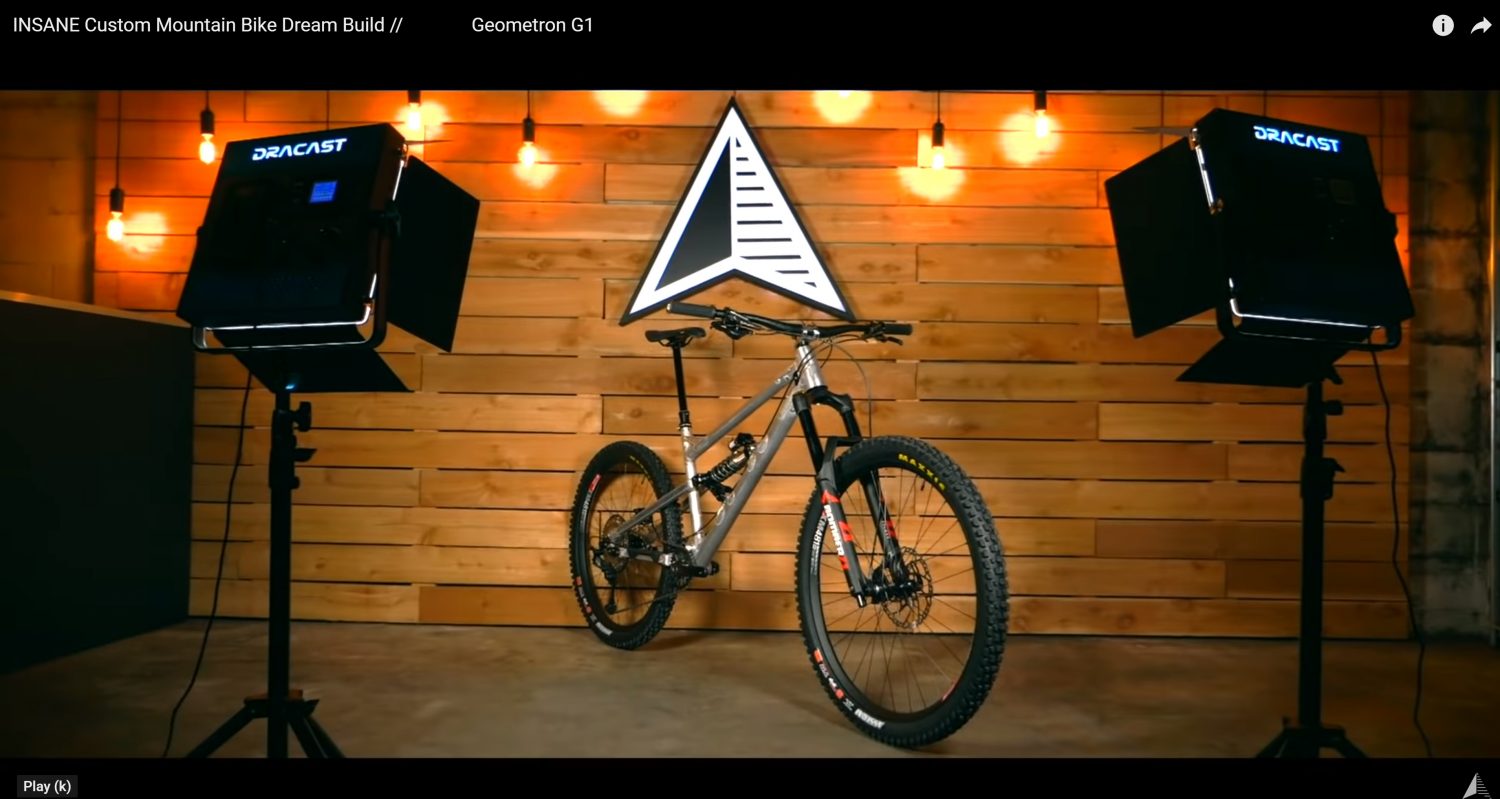 NSMB
FUTURE-PROOFING GEOMETRY - Personal Rides: AJ's New GeoMetron G1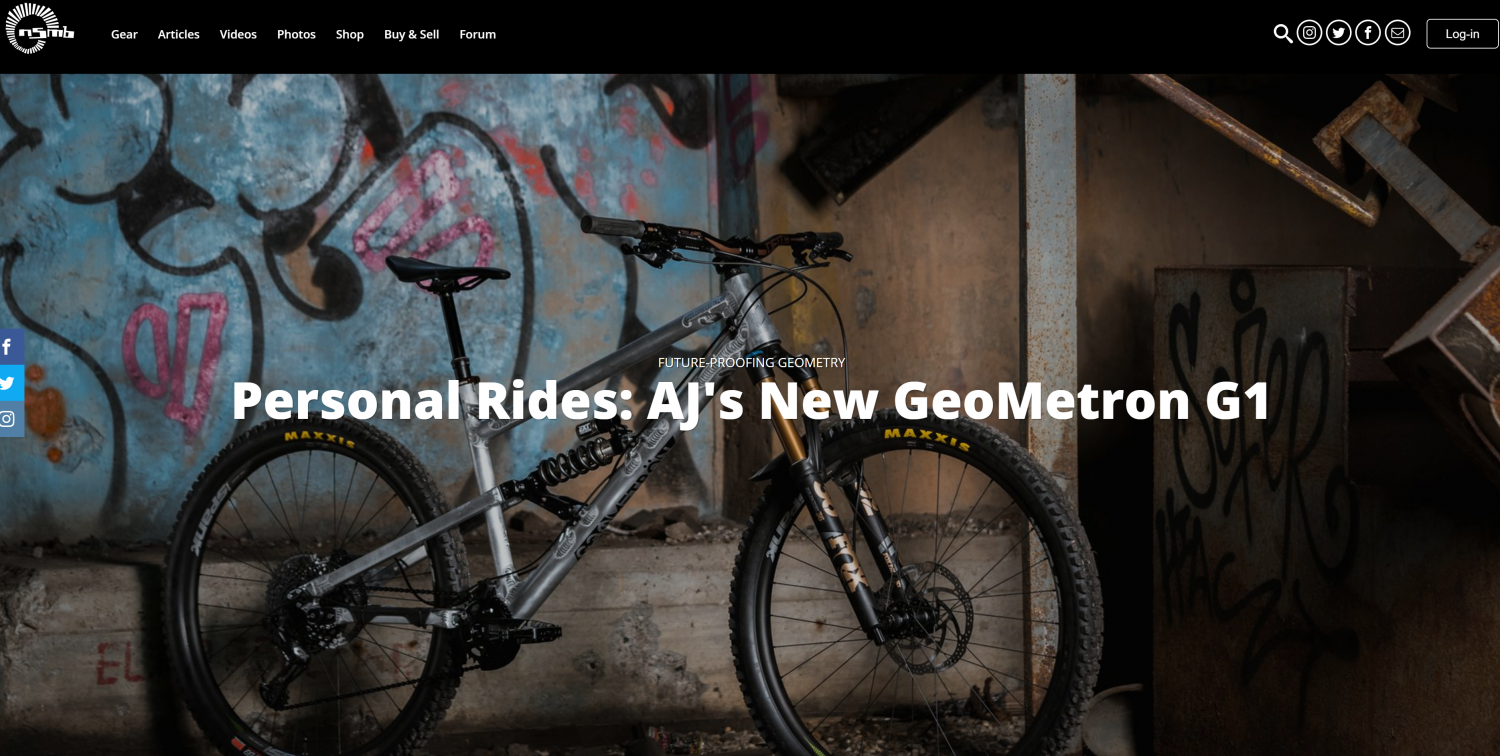 MBR Magazine
Which is Fastest | GeoMetron VS Santa Cruz VS Specialized VS Canyon VS Yeti and more | Mountain Bike Rider
MBR Magazine
BEST OF BRITISH
Geometron bikes: "Why should bike designers have to design around a bottle? Surely that's the wrong way round!"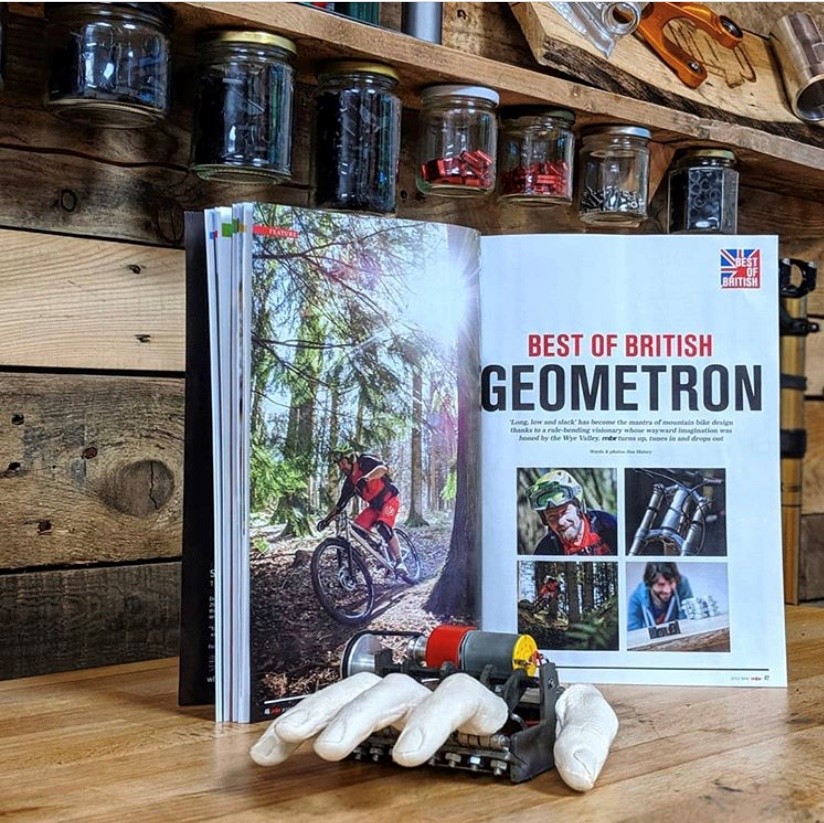 MBUK Magazine
WHEEL SCIENCE
After the UCI abandoned the rules that bikes need the same-sized wheels for gravity events (downhill and enduro), we sent suspension expert, British Cycling mechanic and professional coach Will Soffe to test whether 'mullet' bikes are as fast a 29er and if they offer smaller riders an equal chance of speed.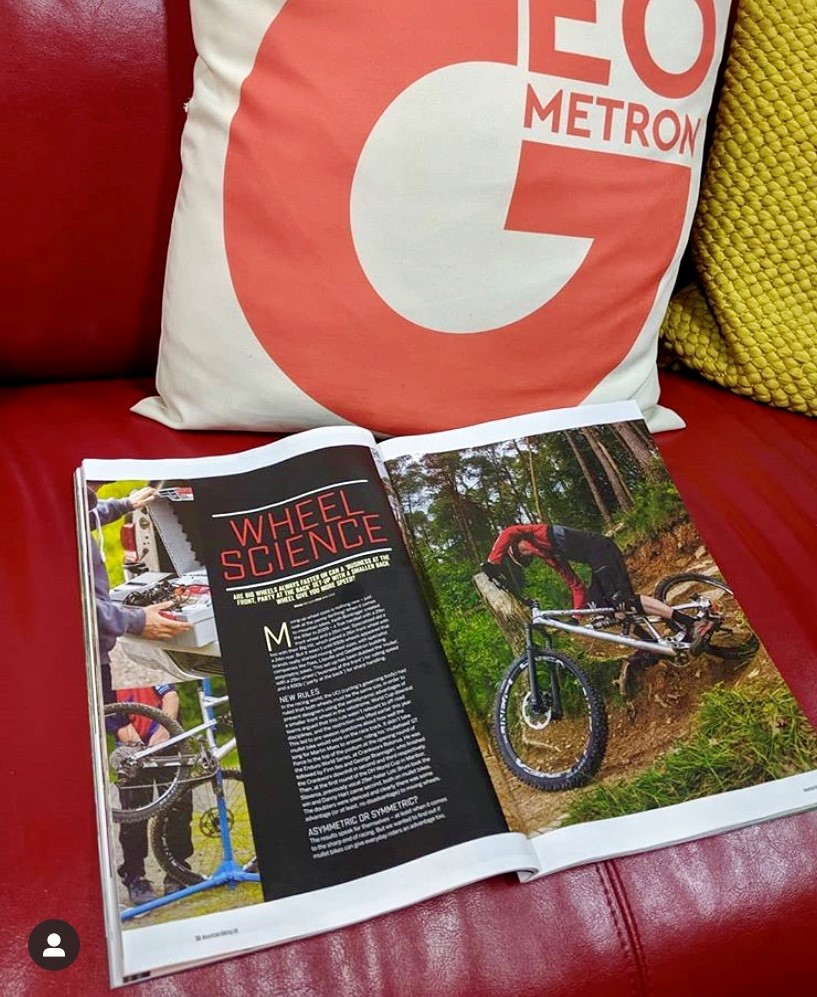 Enduro Mountainbike Magazine
Editors Choice- Nicolai G1
Long. Slack. Low. Three magic words that define modern trail bikes – and there's hardly any bike on the market that epitomises this mantra better than the NICOLAI G1. But why do I need such radical geometry?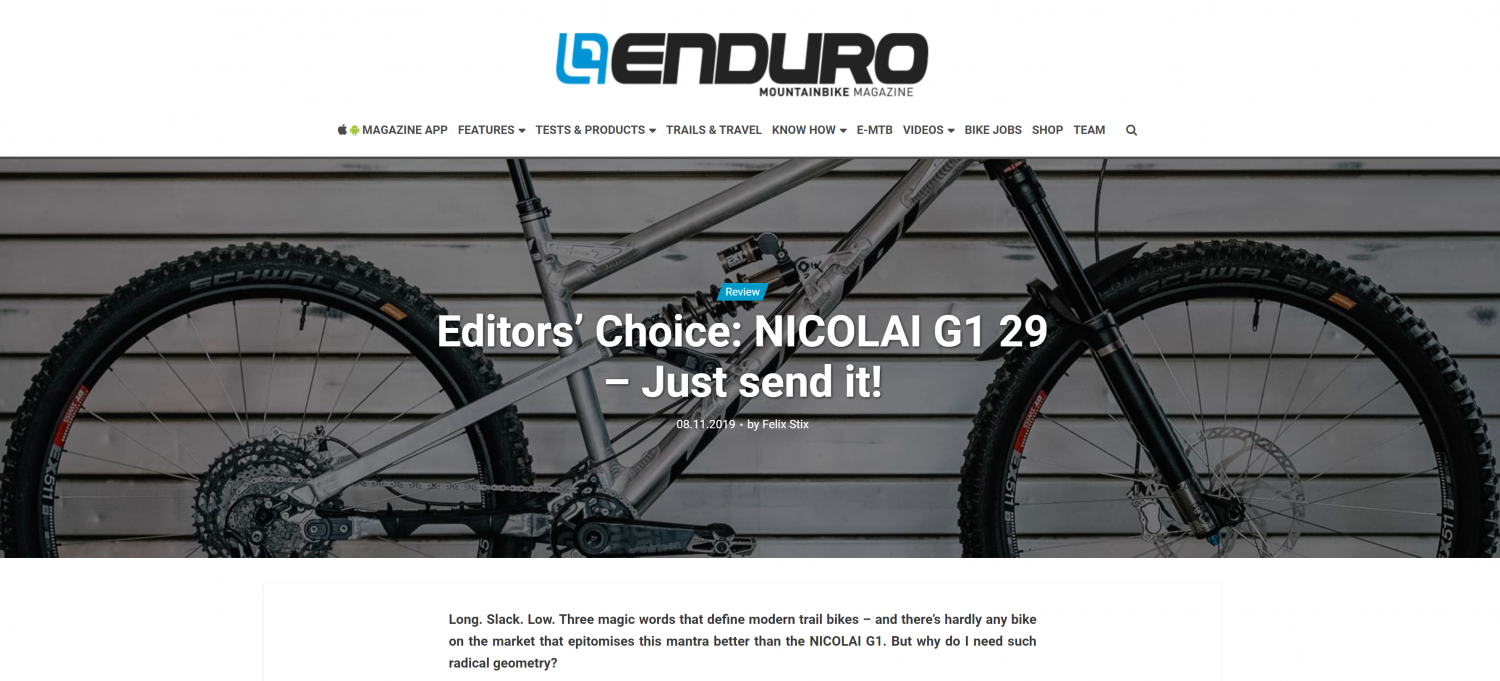 GMBN - Global Mountain Bike Magazine
Martyn Ashton's Random Tandem | Ep. 1 - Mountain Biking Legend Rob Warner
DREAM BUILD MTB
GeoMetron G1
DREAM BUILD MTB
GeoMetron G16
DIRT 100
TOP TRAIL AND ENDURO BIKE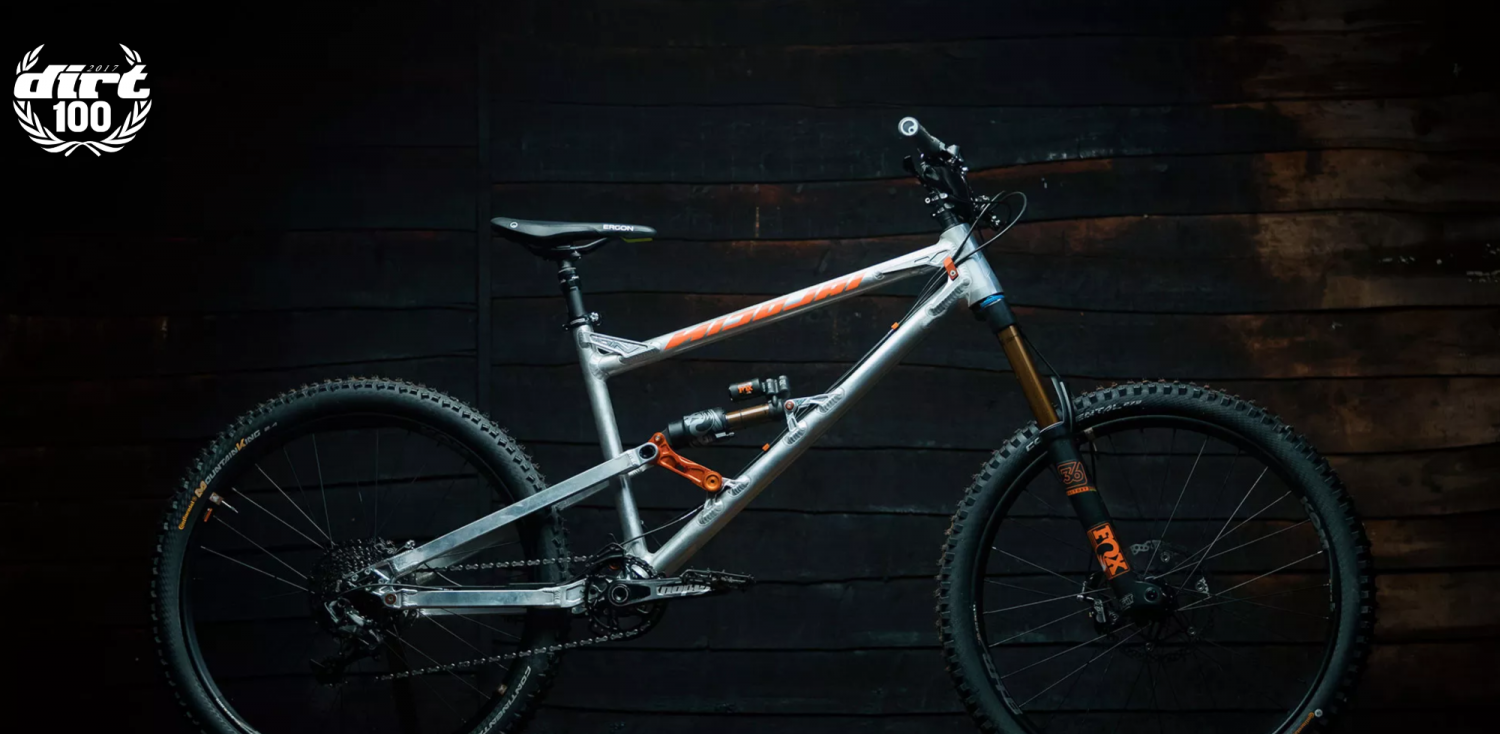 Global Mountain Bike Network (GMBN)
Martyn Ashton - Back On Track
PINKBIKE
First Ride: Nicolai Mojo GeoMetron
'After years of testing and timing, Chris has put his money where his mouth is, and in conjunction with Nicolai, the 'GeoMetron' has been born. The black beast is now available through his Mojo Suspension Centre in South Wales, so I headed down to Risca to ride and get the low-down direct from the source.'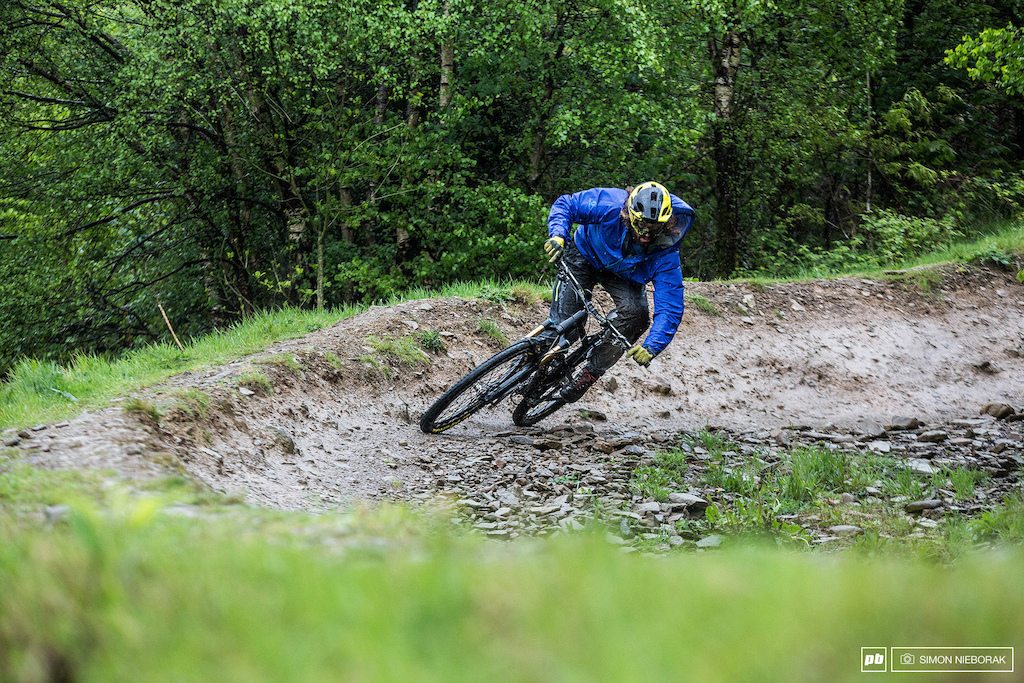 Bikeradar
Mojo/Nicolai's GeoMetron plots a future for mountain bike design
'When it comes to mountain bike geometry, what would have seemed extreme a few years ago is now commonplace. Bikes have been getting longer and slacker, while stem length has quite literally been cut in half. So does that mean there's no room left for development? UK based suspension expert and Fox Shox distributor Mojo would disagree.'
MBR Magazine
Radical enduro machine takes geometry and transmissions to the limit and beyond
'The whole trend for longer, lower, slacker bikes is becoming a bit of a cliché these days, with seemingly every brand on the market proclaiming their new bike is pushing the envelope of geometry. None of them, with the exception of Mondraker, really come close to the radical layout of Mojo's Geometron.'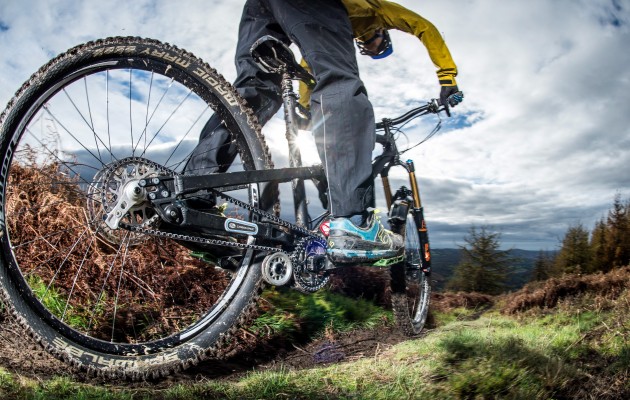 GMBN - Global Mountain Bike Network
Martyn Ashton - Back On Track - The Pro Bike
Mountain Bike Rider Magazine
Mojo Nicolai Geometron GPI mountain bike review, with gearbox and belt drive! | MBR
Media
See what the GeoMetron can do
MBUK
Martyn Ashton rides BikePark Wales – exclusive headcam footage